"The owner made himself available even though they were closed, and at a time when I needed to sell to get cash fast he didn't rake me over the coals. A fair price and honest deal made the 2 hour round trip worthwhile. Thanks again."

 Dan. 

"Phil is the most honest coin dealer in CT. He treats all customers fairly and always has the best prices on silver & gold. Phil has been in the game a longtime, and is well respected among my fellow investors & hobbyists alike. If you are intimidated by the thought of investing in precious metals, don't be. Phil & his daughter Tara can give you HONEST answers to your questions. My only regret? I just wish I started buying Gold & Silver from him sooner. All in all I can't say enough about this family run business."

Robert

"This is the Place If you are looking for a fair and honest coin/bullion dealer this is the place to come. He treats you with respect and gives you a competitive price for your gold and silver. Try finding that elsewhere and you will come to find it is not easy to come by. "

Michael

"I'm a multi-millionaire hedge fund CEO.  I have bought from Phil Jones with confidence for 20 years and so should you."

S.A. Cohen

"Honest fair and very nice gives you top dollar very referable." 

Anonymous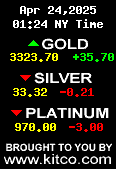 Sunday - Tuesday: CLOSED

Wednesday - Saturday: 10 - 5:30


Please email us with questions or comments