Danbury Coin Club Coin Show

You will find all types of coins; from modern gold

 to ancient Rome and everything in between. 

U.S., World and Ancient coin dealers will be present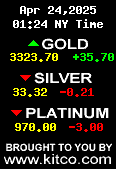 40 Tables featuring Dealers from the tri-state area & New England

Sunday - Tuesday: CLOSED

Wednesday - Saturday 10:00 - 5:30



Naugatuck Coin & Currency Show

U.S. coins, foreign coins, proof sets, mint sets, gold, silver, old U.S. Coins, Newer mint issues & much more

Ethan Allen Hotel

21 Lake Avenue Ext Danbury, CT 06804

Exit 4 off I-84

September 27th, 2020

S.N.E.C.D.A 

Hartford Coin & Currency Show

Sunday's 2019

 Jul 21, Sept 15, Nov 17

Buying and Selling coins, currency, bullion, jewelry, U.S. coins, Foreign coins, Proof & Mint sets, Gold, Silver and more.

4th Saturday every month

March 23, Apr 20, May 18, June 29, July 27, Aug 24, Sep 28, Oct 26, Nov 23

Find more about this and other shows on 
CoinZip
*CANCELLED*

Unfortunately due to Covid restrictions our venue has made the decision not to host events. With little time and lack of options we have cancelled the Fall Show. *Check back for updates on our 2021 Spring Show.